Jost van Dyke vacation rentals accommodation
Villas & apartments to rent, holiday homes on Jost van Dyke
Named after a former pirate, Jost van Dyke is the smallest of the of the 4 main sun drenched islands that make up the exclusive British Virgin Islands with just 300 residents. Away from the gorgeous beaches such as Great Harbour, Little Harbour and White Bay, Jost van Dyke, is a fairly quiet and refined holiday resort where people come to relax and escape the fast paced City life.
Having said this, there is plenty going on from fabulous beach parties, lively bars such as the Soggy Dollar and excellent restaurants with the favourite local dishes being lobster, BBQ grilled fish and conch stew. The island also has lush forests to hike around and natural wonders such as the East End's natural sea-formed Jacuzzi - superb fun!
| Top things to see & do in the BVI | |
| --- | --- |
| Sage Mountain National Park | ✔ |
| Callwood Arundel rum distillery | ✔ |
| Foxy's Old Years Eve Party | ✔ |
| East End jacuzzi | ✔ |
| JR O'Neal botanic gardens | ✔ |
| Swim with dolphins at Prospect Reef | ✔ |
| Sailing around the islands | ✔ |
| Scuba diving in the pristine reefs | ✔ |
| Surfing at Josiah's Bay, wind surfing | ✔ |
Featured Jost van Dyke villas & apartments to rent
Like most places in the British Virgin Islands, the accommodation options in Jost van Dyke cater for all budgets and tastes from quaint cottages to luxury villas on the beaches. Experience the best of Jost van Dyke by staying in a private vacation rental, many of which come with wifi, satelite TV and private / shared swimming pools. Holiday rentals, whether a self catering luxury villas or apartment, are very popuar with families as they provide so much flexibility and are certainly great value and often lie within walking distance of the beaches and local amenities.
See all villa rentals
Things to see & do around Jost van Dyke
There is plenty to see and do around the BVI including sailing and scuba diving. Surrounded by crystal clear Caribbean waters, Jost van Dyke was once a haven for the swashbuckling pirates. These days, their shipwrecks are one of the main attractions for the legions of scuba divers that come to these warm waters to enjoy the diversity of the marine life. In addition to watersports, Jost van Dyke and the other British Virgin Islands like to celebrate any time of year with festivals virtually every month.
| A few suggestions... | |
| --- | --- |
| Arts & crafts festival | March |
| BVI spring sailing festival | April |
| Music festival | May |
| Food & wine & rum festival | November |
| Flotilla sailing week | November |
| Fireball full moon parties | Every month |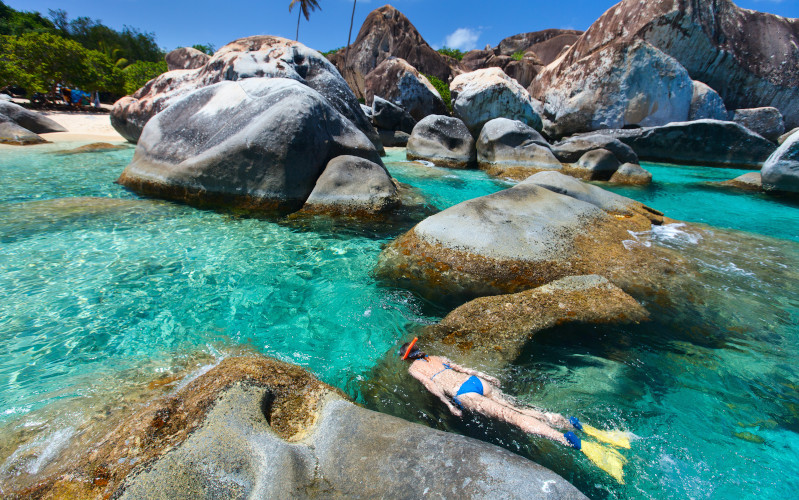 Our view on Jost van Dyke holiday rentals
If you like relaxing on the beautiful beaches, watersports, sailing, scuba diving, and dining in style, you can't go wrong in Jost van Dyke. The island, with its superb beaches and mountains offers an unforgettable vacation and is the perfect destination for a romantic getaway. Whatever the reason for visiting Jost van Dyke and exploring the stunning islands of the British Virgin Islands, you won't be disappointed.