Cayman Islands vacation rentals
Villas, condos & apartments to rent on Grand Cayman
The Cayman Islands are a British Overseas Territory sitting in the western Caribbean. There are 3 islands with the largest and most popular for tourists is Grand Cayman. This is where you will find the famous 7 mile beach which is lined with cafes, bars and restaurants. Grand Cayman is recognised as the birthplace of recreational diving in the Caribbean and attracts divers from around the world due its fabulous corals which are teeming with tripical fish.
Cayman Brac is the gateway for deep-sea game fishing trips where you can catch tuna, wahoo and mahi mahi. Little Cayman is the smallest island and is a great place to rent a holiday home if you like being surrounded by pristine natural beauty. It is a wildlife reserve and you will spot endangered iguanas and rare sea birds such as red-footed boobies.
| Key Facts | |
| --- | --- |
| Capital | George Town |
| Language | English |
| Currency | Cayman Islands Dollar |
| Islands | 3 |
| Known for | Fabulous beaches & scuba diving |
| Time difference | GMT -5 hours |
| Temperature | Average daytime high of 26°C |
| Dry season | Dec to April |
| Hurricane season | June to Nov |
Featured villas & apartments around the Cayman Islands
The islands caters for all budgets and tastes whether you you are looking for a luxury self catering beachfront villa or cosy apartment. Staying in a holiday home rental provides the space, freedom and flexibility to what you want when you want.
See all vacation rentals
The temperature ranges between 26°C and 30°C throughout the year with the driest and most popular months being from January to April. The hurricance season is between June and November, where temperatures are higher and so is the the humidity. The rainy season runs from May to Novemeber with September being the wettest month. However, the rain comes in short bursts and soon clears meaning that any day of the year is a good time to visit the Cayman Islands.
Festivals & events
The people of the Cayman Islands know how to have a good time with numerous festivals and events throughout the year. If you are planning on renting a holiday home, one of the popular times to visit is November. This is because George Town celebrates Pirate Week and is one of the best events on the calendar.
| | |
| --- | --- |
| Wine and food festival | Jan |
| Queen Elizabeth II Botanic Park, Orchid Show | March |
| Cayfest - arts & culture festival | April |
| Batabano Carnival | May |
| Mardi Gras, Little Cayman | October |
| Pirate week festival, George Town | November |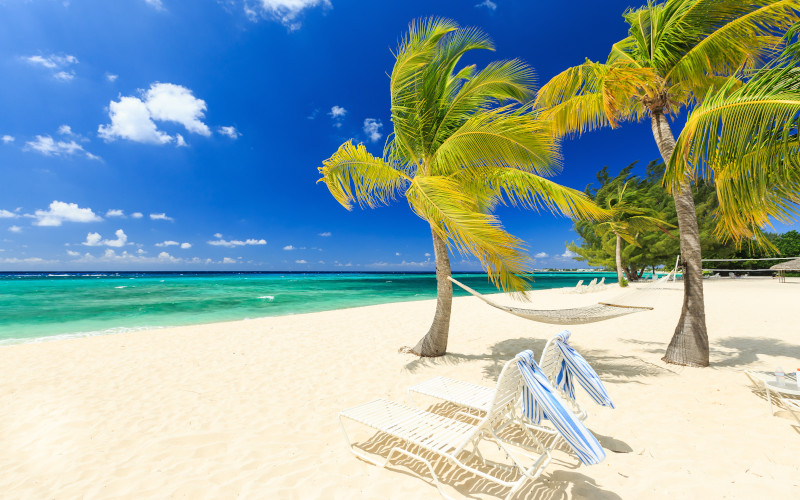 Scuba diving
The Cayman Islands offer an array of dive experiences like no other destination. Grand Cayman's North Wall plunges deeper than 1800m and offers incredible wall diving where you can see eagle rays and sea turtles. With the average water temperature of 80°F throughout the year, snorkeling and scuba diving around the Cayman Islands is not to be missed.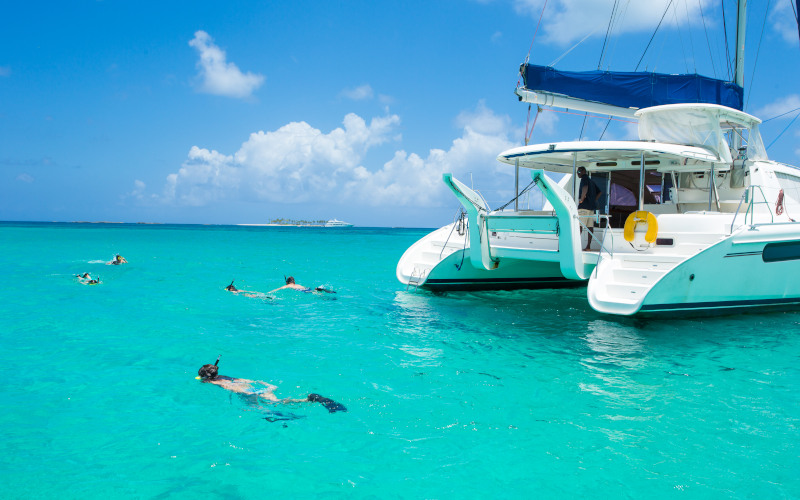 There are hundreds of dive sites where you will see reef sharks, dolphins, rays and all kinds of tropical fish in the coral reefs. However, most divers will say that Bloody Bay Wall is the best dive site. The Bloody Bay Marine Park sits off the shores of Little Cayman where the corals are teeming with tropical fish and the visibility is normally excellent.
For wreck diveers, the Cayman Islands are a treasure drove with countless wrecks to explore. One of the favourites is the Doc Paulson which was sunk as an artificial reef off Seven Mile Beach. Other popular ship wrecks include....
A 330 ft. Russian frigate off Cayman Brac
Kissimie, a 60 ft. tug boat, Cayman Brac
Sunk in 1903, explore the Norwegian steel-hulled brigade off Grand Cayman
Oro Verde which is full of horse-eye jack, sea bream, jewfish, eel and barracuda
List your holiday villa
Villa rentals are getting more popular with travellers from families to adventurers.
List your villa on MyCaribbeanVillas today!
List your property