Cuba holidays
Holiday rentals - villas & apartments to rent in Cuba
Cuba sits in the Northern Caribbean and comprises the island of Cuba (the largest in the Caribbean), Isla de la Juventud and several smaller archipelagos. The islands are surrounded by palm fringed coral sandy beaches, lush valleys and mountains with spectacular waterfalls and are an ideal holiday detination mixing exotic beaches with an abundance of history and culture.
Cuba is famous for its cigars, sugar cane rum, salsa dancing and vibrant nightlife and these are just a few of the reasons why holidays in Cuba are so popular.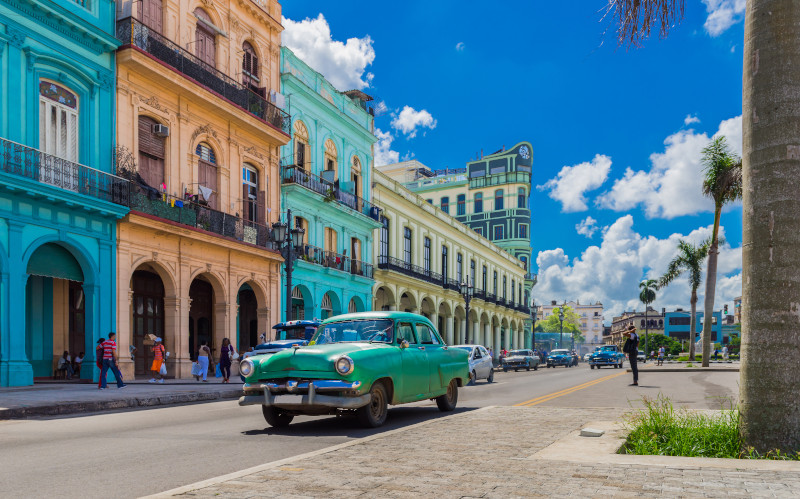 | Key Facts | |
| --- | --- |
| Language | Spanish |
| Currency | Cuban peso |
| Fantastic beaches and diving | ✔ |
| Capital | Havana |
| Famous for | Rumba, rum and cigars |
| Time difference | GMT -4 hours |
| Temperature | Average daytime high of 29°C |
| Dry season | Nov to April |
| Tropical storms | June to Oct |
There are so many plus points when it comes to Cuban culture and, without a shadow of a doubt, the culinary experience is high on the agenda. For food connoisseurs, the local Cuban food is to die for. The mixture of flavours is heavily influenced by the Spanish, African and other Caribbean cultures. Popular dishes include lobster, shrimps, octopus in coconut sauce, Lechon Asadol, Pan con Lechón and Ropa vieja.
Featured holiday villas on Cuba
Depending what you are looking for, staying in a self catering villa or apartment in Cuba will provide the space, freedom and flexibility to explore this amazing Caribbean country at your own pace and experience the very best of what Cuba has to offer.
See all holiday rentals in Cuba
The temperature ranges between 20°C and 34°C degrees throughout the year with the driest and most popular months being January and February. The hottest months are July and August but this also coincides with the highest humidity.
Things to see & do around Cuba
| A few suggestions.... | |
| --- | --- |
| Take a drive in one of the vintage classic cars | ✔ |
| Explore Havana Vieja - the old town is not to be missed | ✔ |
| Sunset walk along Havana's Malecon - the 8km beach promenade | ✔ |
| Visit Santiago de Cuba, the Cuban capital of music with amazing nightlife | ✔ |
| Trek in the La Gran Piedra mountains | ✔ |
| Hike to the top of El Yunque mountain and see spectacular waterfalls | ✔ |
| Visit the Boca de Yumurì gorge and hire a pedal boat to explore the river | ✔ |
| Explore the beautiful Vinales Valley | ✔ |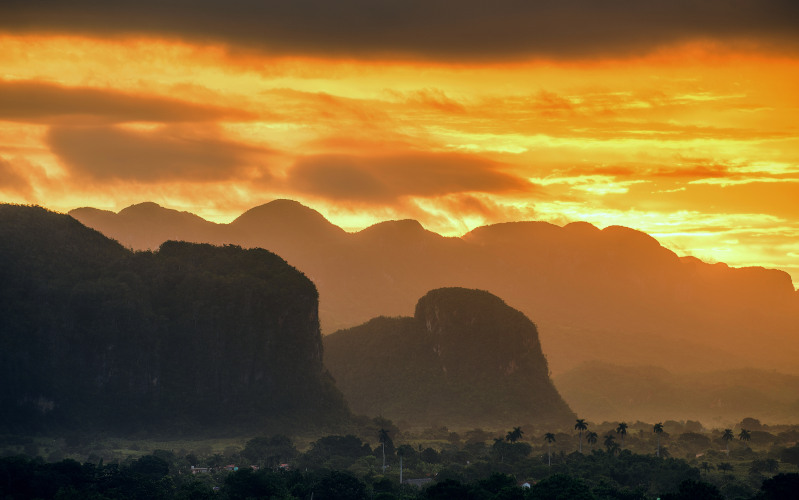 Our view on holidays in Cuba
One of the most frequently asked questions you normally get asked after a holiday is "would you go back?" A holiday in Cuba certainly falls into the "yes" category. If you are looking for luxury holiday villas to rent, superb beaches, diving and a vibrant night life or a romantic escape, then Cuba ticks all the boxes.
List your holiday villa
Villa rentals are getting more popular with travellers from families to adventurers.
List your villa on MyCaribbeanVillas today!
List your property