Saint Lucia holidays
Holiday rentals - villas & apartments to rent in St Lucia
Saint Lucia is one of the jewels in the Eastern Caribbean. Surrounded by palm fringed coral sandy beaches, soaring volcanic peaks, lush rainforests and spectacular waterfalls means St Lucia has the edge over many Caribbean islands. It is famous for its pair of dramatically sculptured mountains, the Pitons, on its west coast but also for the beautiful volcanic beaches, dive sites and quaint fishing villages. It is also the only Caribbean island where you can drive through a volcano! The caldera of the Soufrière Volcanic Center is fascinating with hot spring and natural mud baths - not to be missed.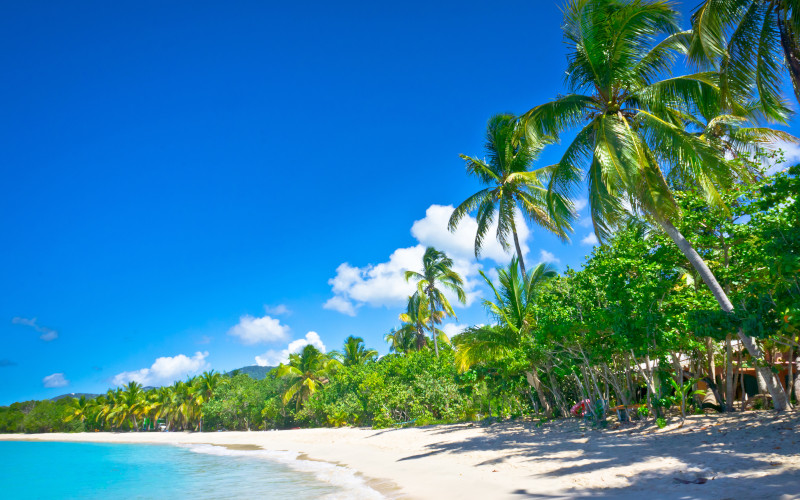 | Key Facts | |
| --- | --- |
| Language | English |
| Currency | Eastern Caribbean dollar |
| Fantastic beaches and diving | ✔ |
| Drive through Qualibou volcano | ✔ |
| Spectacular hiking trails | ✔ |
| Capital | Castries |
| Famous for | Piton mountains, drive-in volcano |
| Time difference | GMT -4 hours |
| Temperature | Average daytime high of 30°C |
| Dry season | Jan to June |
| Tropical storms | June to Oct |
For food connoisseurs, Saint Lucia caters for all cuisines and budgets. Popular dishes include Green figs and saltfish, grilled fish, lambi, bouyon and stewed meats. Rodney Bay offers a multitude of cuisines from Thai, Indian, Chinese, Japanese, Italian to French. However, for the best Creole and Caribbean food, try The Naked Fisherman and The Cliff at Cap on St Lucia's northern tip.
Featured holiday villas on St Lucia
Depending what you are looking for, booking a self catering villa in Saint Lucia will either point you to the North or South of the island. If you are going on a family holiday or looking for lively nightlife, then the North of Saint Lucia is for you. For romantic escapes and honeymoons, the south is a better choice.
See all holiday rentals in St Lucia
Weather in St Lucia
The temperature ranges between 24 and 30 degrees throughout the year with the driest and most popular months being from January to April. Between June and October, the low season, temperatures are higher and so is the rainfall and the humidity with the tropical stroms - hurricanes rarely have a direct hit on Saint Lucia. When the tropical storms do occur, they typically last for a short while and then followed by bright sunshine.
Things to see & do around St Lucia
| | |
| --- | --- |
| Drive through the amazing caldera of the Qualibou volcano | ✔ |
| Scuba diving and see famous wrecks | ✔ |
| Spend a day on Anse Mamin beach in Soufriere - one of the best in St Lucia | ✔ |
| Shop at the Castries Market for fresh local produce | ✔ |
| Hike the Piton Mountains | ✔ |
| Trek to the the 15m-high Toraille waterfall in the rain forest | ✔ |
| Zip-line through the rainforest | ✔ |
| Check out Rodney Bay Village for the shops, nightlife and casino | ✔ |
| A fun night out at the Gros Islet Beach Party on Friday nights | ✔ |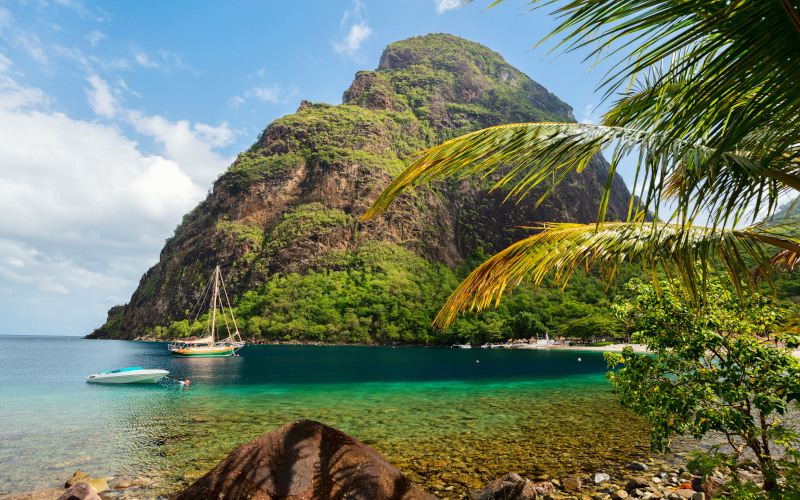 Our view on Saint Lucia
One of the most frequently asked questions you normally get asked after a holiday is "would you go back?" Saint Lucia certainly falls into the "yes" category. If you are looking for luxury holiday villas to rent, superb beaches, diving and a vibrant night life or romantic escape, then St Lucia ticks all the boxes.
List your holiday villa
Villa rentals are getting more popular with travellers from families to adventurers.
List your villa on MyCaribbeanVillas today!
List your property