Clearwater - Florida
Holiday rentals, beach villas & apartments to rent in Clearwater
Clearwater City, in Pinellas County looks on to the warm waters of the Gulf of Mexico and is one of the top holiday destinations in Florida with its amazing beaches and islands. Just 22 miles north of Tampa on Florida's stunning west coast, Clearwater has earned a reputation for being a first class family holiday resort with its miles of beautiful beaches, restaurants, shops and countless things to see and do on and off the land.
Caladesi Island State Park, just north of Clearwater Beach, is one of the last remaining untouched natural islands in Florida and is definitely worth exploring. At low tide, you can wade through the shallow waters to reach it and once there, you can hire a kayak and explore the mangroves or simply chill out on the pristine white sandy beaches.
| At a glance... | |
| --- | --- |
| Restaurants | 100+ |
| Island Beaches | ✔ |
| Spa & wellness | ✔ |
| Car recommended | ✔ |
| Parks | Caladesi Island State Park |
| Nearest airport | Tampa (19 miles) |
| Nearest train station | Clearwater |
Featured Clearwater holiday rentals
There are plenty of options when choosing where to stay in Clearwater from excellent hotels, private holiday rentals - villas, condos or apartments to rent. Clearwater Beach is a very popular area for renting a villa or apartment. These beach front holiday rentals, dotted around the palm fringed beaches, offer amazing views of the sea and are within a few minutes walk of the many bars, restaurants and shops.
See all rentals
Things to see and do in Clearwater
There is never a moment in Clearwater when you are scratching your head for things to see and do.
| A few suggestions... | |
| --- | --- |
| Caladesi Island State Park | ✔ |
| Clearwater Marine Aquarium | ✔ |
| Clearwater Gateway Farmer's Market - October through May | ✔ |
| Central Florida Zoo & Botanical Gardens | ✔ |
| Visit the Kennedy Space Centre | ✔ |
| Spend a few days touring the theme parks around Orlando (90 miles) | ✔ |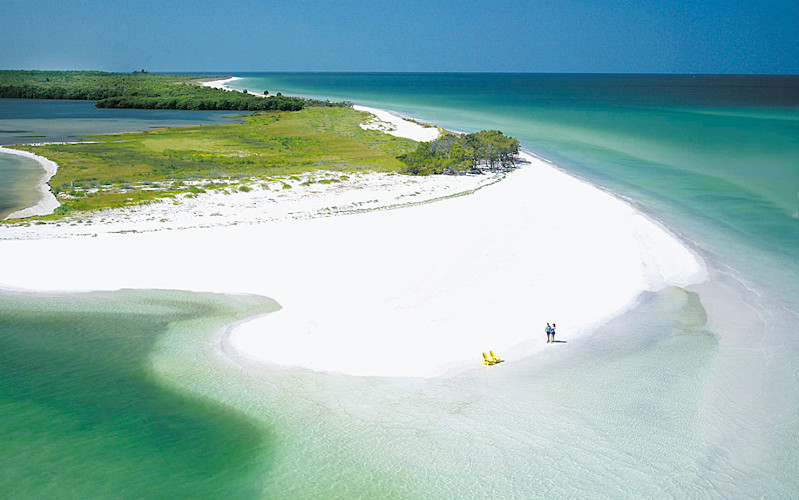 Our view on Clearwater
Attracting visitors from all over the world throughout the year, Clearwater has everything you could imagine to keep the whole family entertained.