St Kitts & Nevis vacation rentals
Luxury villas & apartments to rent on St Kitts & Nevis
Stunning scenery and tranquility is what holidays in St Kitts and Nevis are all about. With beautiful white sandy beaches, lush rain forests and dominated by the 3,792-foot dormant Mount Liamuiga volcano, the islands offer a wealth of activities such as jungle trekking and hiking in addition to world class scuba diving and sailing.
The nightlife is mixed depending on where you stay. Its either conspicuous by its absence where evenings are spent relaxing at your vacation rental or, at the opposite end of the spectrum, you could be dancing the night away to the beat of a steelpan, calypso or reggae band in one of the bars or restaurants along The Strip in Frigate Bay.
Getting from St Kitts to Nevis is easy as there are many ferries that sale from Basseterre to Charlestown, the capital of Nevis, with the crossing taking around 45 minutes.
| Key Facts | |
| --- | --- |
| Language | English |
| Currency | East Caribbean Dollar |
| Capital | Basseterre, St Kitts |
| Islands | 2 |
| Known for | Natural beauty and tranquility |
| Time difference | GMT -5 hours |
| Temperature | Average daytime high of 27° C (81° F) |
| Best time to visit | Dec to April |
| Dry season | Nov to Dec |
| Hurricanes | May to Oct |
| Main airport | Robert L. Bradshaw Airport, St Kittst |
St Kitts
Saint Kitts is the larger of the two islands which is dominated by Mount Liamuiga volcano. You will certainly hear the word limin' during your time on the island which means kicking back and relaxing in typical St Kitts style. Whether this is chilling out on the beach or soaking up the atmosphere in one of the gourmet restaurants serving up local seafood dishes.
Nevis
Nevis sits 18 miles to the south of St Kitts and is a place to go if you are looking to relax and unwind. It's known for glorious white sandy beaches such as the popular palm-fringed Pinney's Beach and Oualie Beach. Within the reef, there are some world class dive sites such as Booby High Shoals which is where stingrays and turtles hang out. is a popular offshore dive site sheltering sea turtles and stingrays. Charlestown is the capital of Nevis where you will find a good selection of shops housed in Georgian-style buildings dating back to British colonial times.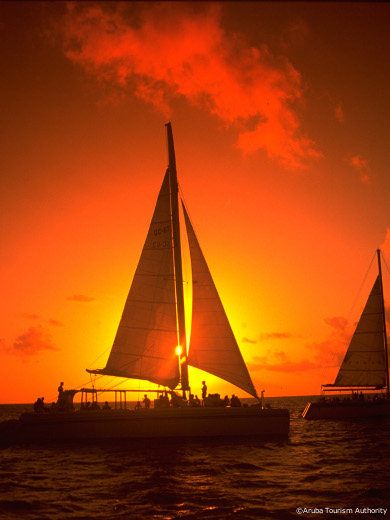 With a tropical climate, the temperature averages a very pleasant 27° C (81° F) throughout the year
With strong sunshine and warm crystal clear waters. Between December and June, the weather is normally dry with temperatures creeping towrds 90°F. >However, as SVG sits in the eastern Caribbean, it is within the hurricane belt and therefore, from the end of May until the end of October, the rainfall and humidity are at their highest.
Featured St Kitts & Nevis villas
Staying in a villa or apartment gives you the freedom and flexibility to do what you want when you want. The self catering holiday rentals cater for all budgets and tastes from luxury villas with private pools or chic and stylish apartments to hilltop retreats where you can relax and unwind - there is something for everyone. If you are travelling as a family, St Kitts is very popular where the shallow warm waters are ideal for the young ones.
Rental properties coming shortly
See all holiday rentals
Top things to see & do
Mount Liamuiga volcano
Mount Liamuiga is a dormant volcano in the northwest of St Kitts. Its a challenging 4 hour hike to the summit where you start in the tropical rain forest, passing through bamboo groves, cloud forest and waterfalls before reaching the rim of the mile wide crater which is now a lake. While most rain forests on earth are disappearing, the rainforest in St. Kitts is actually growing, thanks to old sugar plantations now being reclaimed.
Taking a guided rain forest tour is the best way to climb to the top as it gives you the opportunity to explore and spot colorful hummingbirds, lizards, mongooses and monkeys indigenous to the island.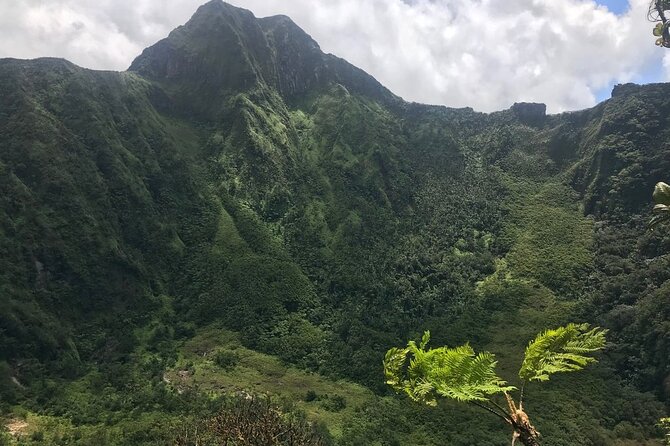 Golf
The Royal St Kitts golf club is located just outside of Basseterre on the coast. A round of golf is around USD50 and you can also hire clubs.
There is also an excellent golf club on Nevis called Cat Ghaut which also has tropical gardens to explore.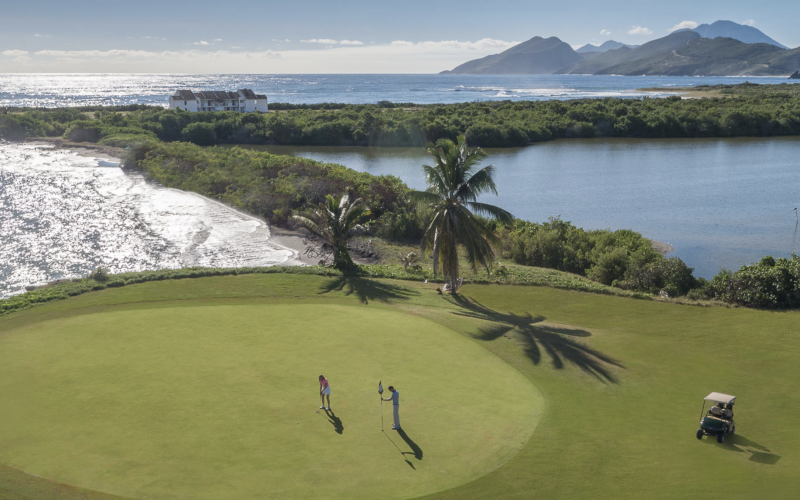 Sailing
A sailing trip around the islands is not to be missed. You can charter a state-of-the-art catamaran and discover hidden coves which you can have to yourself. Snorkeling in the pristine warm waters is highly recommended as the sea is teeming with tropical fish and you can even swim with the dolphins.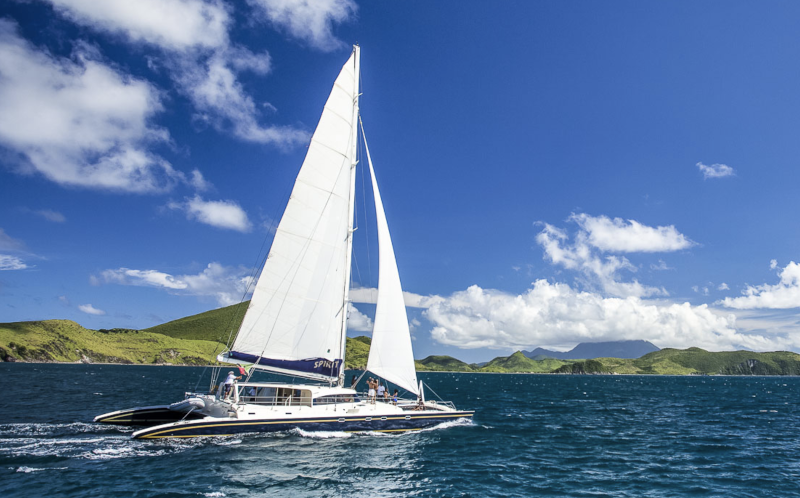 Our view on St Kitts & Nevis
This wonderful collection of islands delivers an exotic and idyllic island life style. If you are looking for a Robinson Crusoe experience in luxury, the islands of St Kitts and Neviss are the place to head to.
List your holiday villa
Villa rentals are getting more popular with travellers from families to adventurers.
List your villa on MyCaribbeanVillas today!
List your property